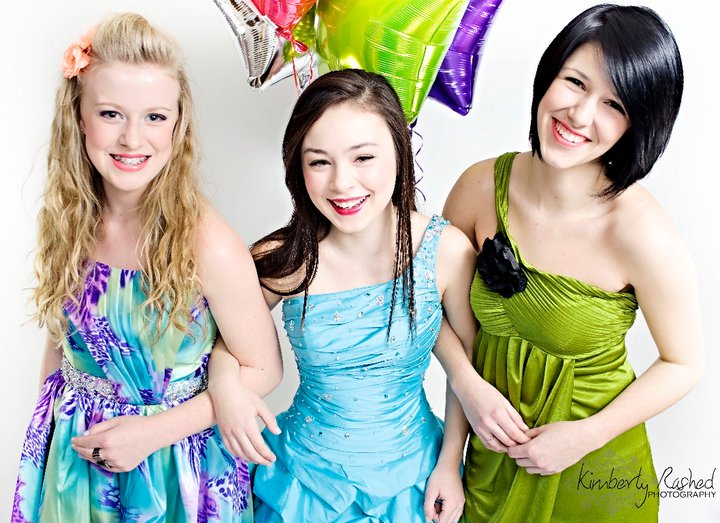 Special Events & Prom
Dress-up events are too few and far between these days. So when life allows for some extra fun with prom, formal events, and costume parties, go 'all out' with a professional makeup application.
Full Beauty Application – $50
Before you set off to your special event, I'll treat you to a 30-minute application that evens skin tone and accentuates your facial features, and I guarantee you'll be the belle of the ball!
Half Beauty Application – $30
Running late and need some help with the final touches of your look? Come see me for a quick 15-minute "eyes, cheeks, and lips" application. (Please note that no foundation/base makeup is included in this application, and this look is not meant for high resolution photography.)
Special Effects & Character Application – $40-$60
Aiming to win Best Costume at your upcoming Halloween event? I'll give you a makeup look that will have leave the other guests green with envy of your beauty, or chakin' in their cowboy boots in fear! Click here to view Savannah's special effects makeup portfolio
Add-on Services:
Touch-up kit – $30
How often have we all found ourselves looking absolutely amazing before a special party, only to have one sip of water and an hors d'oeuvres and have the whole look ruined? While you can't pack me up and take me along with you, I can make sure you're covered all evening long. My touch-up kit includes bronzer, facial blotting tissue, mirror, Q-tips, mints and a lipstick all in a pretty makeup bag. Go ahead and have that shrimp cocktail or nacho chip – I got your back face.
Early-morning Fee – $20/hour
For all bookings and appointments scheduled before 7:00AM.
Brow-shaping prior to event date – $20
Brows can perfectly frame your face…or they can appear to be taking over.  Two-to-three days prior to your event day, we'll figure out which brow shape best suits your face and I will tweeze your brows to optimally showcase your facial features.
Full set of false lashes – $15
Half-set of false lashes or individual lashes (4 lashes/eye) – $10
On Location Fee – Can't make it downtown to my studio? No problem! I can come to you. From Charlottetown: $0.50 cents/km roundtrip. Contact my for out-of-province pricing.
** PLEASE NOTE THAT HST IS ALREADY INCLUDED IN ALL PRICES. **
~ To schedule your appointment for your special event, please contact me at info@promua.com. ~