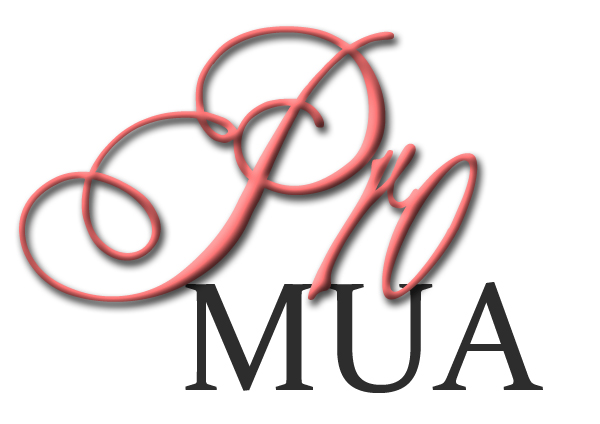 ProMUA Makeup & Hair Styling services include:
Television, film, photo shoots, model testing, runway, head shots, music videos, tv commercial, print publication, guest speaker, demos, bridal weddings, special occasion, prom, private and group makeup lessons, boudoir, workshops, engagement shoots, celebrity/personality, maternity, family portrait, etc.
CREDITS
Hi Definition TV and Commercials:
Etalk (CTV) – media coverage of Cavendish Beach Music Festival, 2015
Cascade – Michael Smith's Top 7 Tips for Entertaining (watch here)
Eastlink East Coast Music Week Gala 2014 (watch clips here)
Lady Incredible – Pilot Episode
Just Bidin' My Time: A Tribute to Gene MacLellan – TV Special Feature (CBC) view trailer
N3XT TV – Episodes 5, 6, & 7 (N3XT Network) (view here)
The Confederation Court Mall – TV commercials (here, here, here, here, and here)
The Competency Group – Educational web videos (here)
Sketch 22 – Scene in featured video in their live performance
Opening Ceremonies of the 2009 Canada Games (TSN & CTV)
Closing Ceremonies of the 2009 Canada Games (TSN & CTV)
'Scars' series of episodes for Zed (CBC)
Provincial elections televised coverage (CBC)
*
Hi Definition Film, Motion Pictures, Movies, Pilots, Short Films:
Just By Chance, Amy Sark Productions (view trailer)
Grayson & Gortch, The Monkey Rodeo Project (view trailer)
*
Print Advertisements, Magazines, Online Publications, and Fashion:
Reginald Magazine, Halifax (here)
Catherine MacLellan for Starbucks 'Pick of the Week', National Campaign (here)
b2mag.com, Barcelona, Spain (here)
Wedding Bells Magazine (here and here)
Family Channel, Toronto
Love Charlie
The Confederation Court Mall
Panache Magazine
G! Magazine
Shear Talent Hair Studio
Tink N' Ginger
*
Corporate:
Essence Model Management (Formerly Panache PEI Models)
*
Personalities:
Traci Melchor, guest host of Etalk and host on The Social
Bridgit Mendler, actress and singer/songwriter.
Caitlin Cronenberg, Photographer
Seamus O'Regan, Broadcast Journalist & host of the 2014 East Coast Music Week Awards Gala
Catherine MacLellan, Musician & Songwriter
David Myles, Songwriter & Musician
Lennie Gallant, Juno Nominee & Order of Canada Inductee, Musician & Songwriter
Amber Mac, TV Host with CTV & Entrepreneur
Meaghan Blanchard, Musician & Songwriter
John Connolly, Musician
Jacob Kraemer, Actor for Family Channel
Saveria, Musician for Family Channel
Richard Wood, Musician
Dave "Eli" MacEachern, Olympic Gold Medalist
Tim Chaisson, Tian Wigmore, Brien McCarthy, and Nat Lamoureux of Tim Chaisson & Morning Fold, Musicians
Alec O'Hanley, Andrew MacDonald, and Derek Ellis of Two Hours Traffic, Musicians
Kimberly Rashed, Wardrobe Stylist, Model, & Photographer
Cynthia MacLeod, Musician
Gordon Belsher, Musician
Emmanuelle LeBlanc, Pastelle LeBlanc, and Pascal Miousse of Vishten, Musicians
Chastity Fizzard, Musician
Katelyn Fraser, Photographer
Louise Vessey, Photographer
Chuck & Albert, Comedians & Musicians
Karen Mair, Radio Personality for CBC
*
Special Makeup Design, Charity, & Events:
Style for the Cure 2011, Fashion Show Fundraiser
Fringe Urban Zone 2009 & 2010, Fashion Show
*
Testimonials:
"Savannah Belsher-MacLean is awesome…I have done several photo shoots with her, and fashion shows, and she makes a bride look radiant…lovely work…" – Kimberly Myers, bridal gown consultant
"Savannah is wonderful. Highly recommended!" – Teresa Wright Campbell, bride/client
"Savannah, I just have to say that your tutorial (private lesson) has done me a WORLD of good when it comes to make-up! Everything you suggested made so much sense and my make-up actually stays on my face all day! Thank you so much! You're awesome!" – Pam A., client
"Not only a fantastic model/dancer/singer, but an excellent MUA. I will definitely be using her in the future should I be shooting in Charlottetown." – Jessicah Dutton, photographer
"I have worked with Savannah several times now, and I think she is great!! She is very easy to work with, and her makeup is BEAUTIFUL!!" – Katelyn Fraser, photographer
"Savannah used me as a model when she was building up her portfolio, and I have been using the picture she had taken of me as a head shot for the last two or three years. I have gotten nothing but compliments on it, and when o set my wedding date, booking Savannah to do my makeup was one of the first things checked off my list! Love you! You're awesome! You're not a makeup artist, you're an artist, plain and simple." – Allison Giggey, client
"Just from at some random photos I took of myself, Savannah got the idea to do a 1960s-inspired makeup, hair and wardrobe photo shoot. She had a clear image in her mind of what the final look would be like, and by the time sh'd finished applying my makeup I looked like I just stepped out of a Jean-Luc Godard film! I loved how she made me feel comfortable during the whole process and accentuated my best facial features. She really takes on each new project with a professional yet down-to-earth approach.
The thing that makes Savannah stand out from other makeup artists is her creativity. Since she has a vision from the beginning of what she is going to create, and since she has such an eye for highlighting each subject's best features, the end result – in my case – exceeded my expectations." – Natalie Pendergast, model/client
"She did my makeup for a fashion shoot with Katelyn Fraser once and I was amazed at how flawless she made my (normally red and patchy) skin look without it being cakey. She also had a lot of creative ideas like the lace look and the feathers on the eyes, but underneath that she did a beautiful job with the smokey eyes. She's sweet and gentle and smells nice, which is important when someone is that close to your face. I would recommend her to anyone from a bride to be, to someone in the fashion business." – Jackie Killins, model
*