Last week I began teaching the theatre makeup classes at Holland College School of Performing Arts. My students there are awesome (!!), and as we were wrapping up our "Stage Makeup Kit Essentials" list, I emphasized that I didn't want them to go out and spend a billion dollars on products they wouldn't use, and I mentioned the term "Goo Hoarding". Then I had to go into explaining what "Goo Hoarding" is…
Watch this Jenna Marbles video for the complete definition and description of Goo Hoarding symptoms (attention: NSFW, swearing, jokes that cause loud laughter, etc):
The Cliff's Notes description of "Goo Hoarding" is a habit of carrying several different lip glosses in one's purse (because one has silver glitter, one has gold shimmer, and the others are clear, nude-tone, flesh-tone pink, matte pink, soft pink, brighter pink, fuchsia, coral, etc.).
Once my students understood the condition of Goo Hoarding, then came the dreaded question…"So, are you a Goo Hoarder??"
…
As I assured them that I was sensible about what I carried in my purse day-to-day, I am certain my denial could be read all over my face. That evening, I made it my mission to go home and sort through my handbag…this is what I discovered in my 'makeup pouch' section of my purse.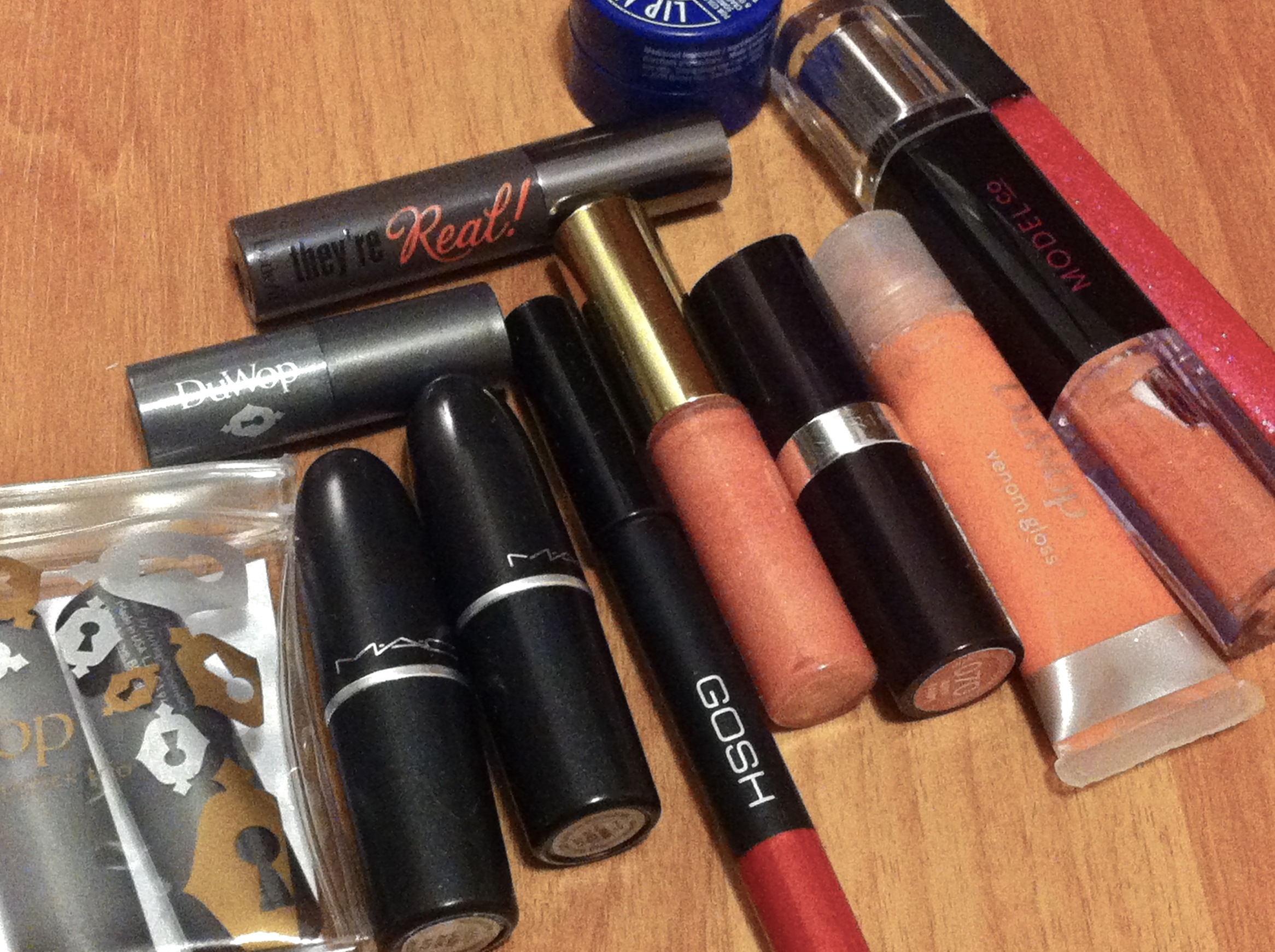 To be fair, I AM a makeup artist, right?? *Sigh* You will be happy to know that I now carry ONE lip balm, ONE pink gloss, ONE red lipstick, and ONE nude-tone lipstick along with my mini mascara…this will keep me covered in times of makeup crises while out and about.
Thanks to my students at SOPA for the wake-up call!